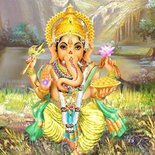 Kirtan Schedule
NEW - Monthly Kirtan at Unity of Ft Collins
401 West Vine Ft Collins, CO
.

Second Sunday of every month
6 - 7:30 pm
At Unity Ft Collins in the Rumi Room.
Sunday January 14th 2018
Sunday February 11th 2018
Sunday March 11th 2018
Please check here on on day of kirtan in case of reschedule due to snow storm.
What is Kirtan? Sri Pralada expains it perfectly in the video below.
---